Walking the Walk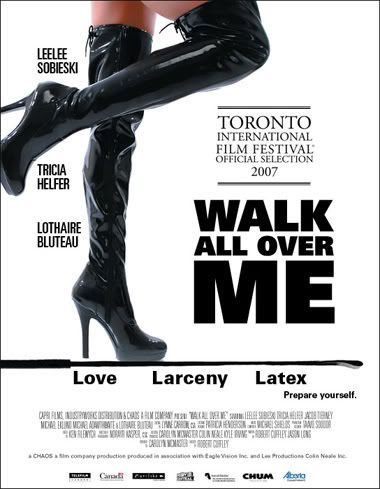 So I got this email today from my screenwriting instructor: "Where's your 2nd draft???"
After a twinge of guilt, I realized that he was just teasing and the email was actually to inform me about the release of his film, "
Walk All Over Me
," on the weekend of December 7. I saw it at a gala screening during the Calgary International Film Festival, but I am definitely keen to see it again.
Now, I don't necessarily believe that someone needs to be a good writer themselves to be a good teacher of writing; it is possible to talk the talk without walking the walk. And I definitely don't believe that being a good writer automatically qualifies you to teach. But it sure is nice when the two go hand in hand. So I was thrilled to discover that my oh-so-talented screenwriting instructor is also a very talented writer. And I had, as Christine Lavin would say, A Proud Moment.
Read more...

I was reminded of another Proud Moment that I had many years ago... I was a working student for a three-day event rider on the Canadian Equestrian Team. Whilst acting as her groom for one particular competition, I had a chance to watch part of the cross country course. It was a particularly nasty combination of jumps, starting with a solid fence in the middle of a water hazard followed immediately by a very imposing series of upward steps. Almost every horse refused the steps (assuming they made it past the water). The spectators got into a rhythm with their cheers: an encouraging "c'mon, C'mon, C'MON" as the horse and rider approached the steps, then a disappointed "awww" as they refused. When my rider appeared, the chant started anew: "c'mon, C'mon, C'MON"... then absolute silence as her horse cleared the steps effortlessly on their first approach. I still remember the incredible pride that I felt, wanting to point and proclaim loudly, "I'm with her." But I digress...

It might be too late to make a long story short, but I can at least wrap up the denouement quickly: "Walk All Over Me" opens on December 7, 2007. Go see it. You won't be sorry.
Labels: screenwriting